Spotted on Ballyboden Road, Dublin
Note the sign, for a junction to the left, just beyond the parked silver car.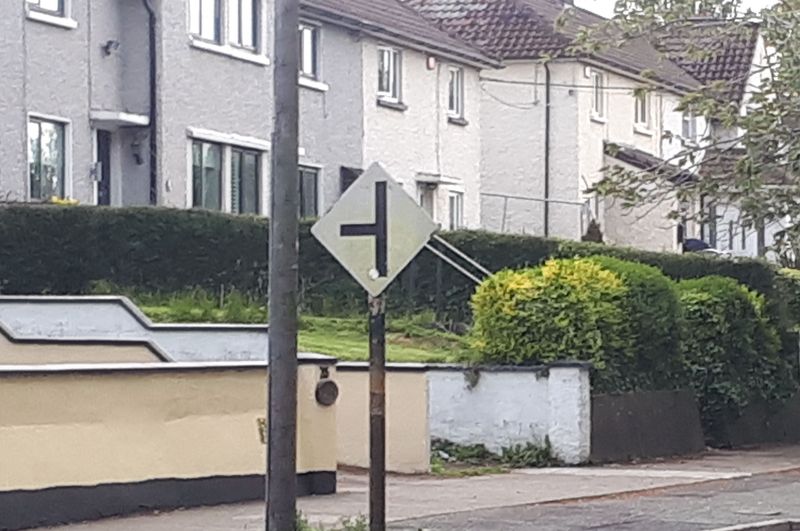 This sign was not removed when the "new" road and roundabout were created
and seems to have been forgotten for about 35 years.
This sign is older than some bikes on our runs. Is it now of historic value ?